Introduction
Seasonal changes are inevitable irrespective of where you live. Every change requires you to adapt to it in order to make the best of it. Our body demands different things or develops needs in accordance with the external environment. Summer makes people hide under big hats, scarves, and oversized sunglasses; winter teaches you the art of layering clothes as per the Parisian guidelines; while monsoon irritates the clean freak and mesmerizes those with a picturesque mindset. Whatever be the weather, you want to look and feel the best. Read along to discover how you can maintain healthy skin, beautiful hair, and strong immunity throughout the season of romantic, life enriching showers from heaven.
What Does Monsoon Bring Along?
Humidity levels rise during monsoon. Constant humidity leads to various skin and hair problems, and becomes a breeding ground for viruses. Following are some tips for flawless skin, health hair, and strong immunity.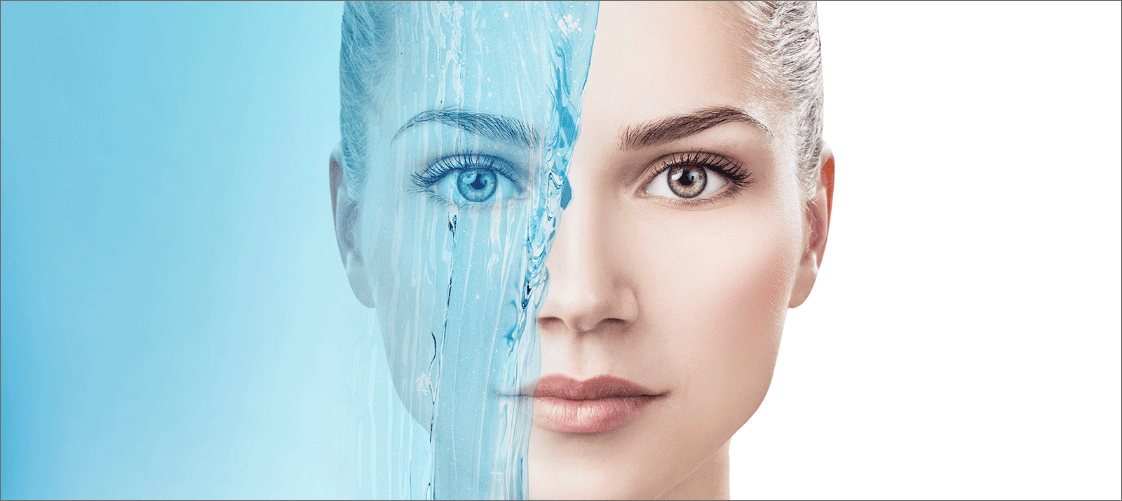 Humidity during monsoons leads to excessive sebum production, clogged pores, and sticky texture of the skin. It also leads to fungal infections.
A. Maintain Flawless Skin
1) Cleanse, Tone, Exfoliate, Moisturize
Use cleansers that are gel based, foaming, and balance the pH of your skin. This will reduce the sebum production and deep clean the pores.
Exfoliate your skin with non-comedogenic products scrubs twice a week to rid any buildup.
Tone your face post cleansing in order to get rid of any leftover residue and to tighten pores. You can use green tea, rose water, apple cider vinegar, witch hazel, and cucumber to tone your skin.
Moisturize your skin with water based moisturizers. These will absorb well in the skin while leaving it smooth, supple, and non-sticky.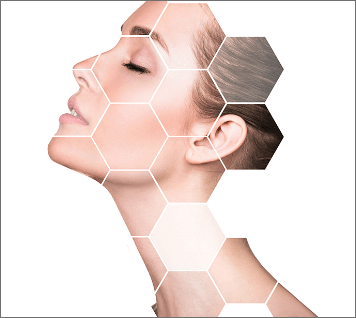 For Oily Skin – Mix 1tbsp fuller's earth (multani mitti), ½tbsp neem powder, and ¼ tsp turmeric powder with either green tea, cucumber juice, or tomato juice to make a paste. Apply and leave it on for 20 minutes. Wash off and tone. This removes all the excess oil and unclogs pores while limiting bacterial buildup.
For Dry Skin – Mix 1tbsb fuller's earth(multani mitti) with 2tbsps of raw milk. Apply on face and neck, wash off after 20 minutes. Fullers earth will suck out all the gunk from the skin, while milk will moisturize.
For Normal Skin – Mix 1tbsp fuller's earth (multani mitti)with rose water to make a paste. Apply on face and neck, and let it dry. Wash off with cold water and tone with green tea. Fuller's earth purifies, rose water hydrates, and green tea balances the pH while delivering antioxidants to the skin.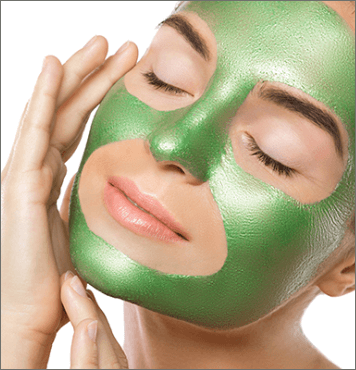 B. Prevent Fungal Infections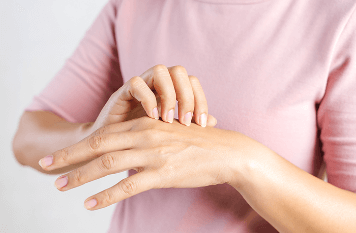 Fungal infections are more common during monsoons due to damp environment wet clothes and sweat. Most affected areas are the armpits, groin, skin under breasts, and toes. In order to avoid bacterial buildup, make sure you bathe regularly, especially after getting soaked in rain. Dust yourself with anti-fungal powders such as clotrimazole post bath. If the infection triggers, use creams containing clotrimazole or ketoconazole at bedtime.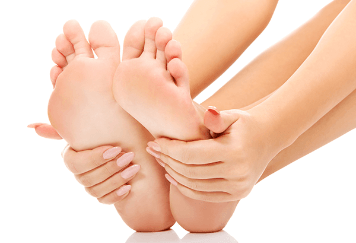 Feet covered with wet socks and shoes through the day gives rise to fungus, yeast, and bacteria leading to itchy, smelly feet. In order to avoid this, change in to dry socks and wear rain friendly footwear, one that dries out and does not retain water. Wash feet thoroughly with soap and dust antifungal powder before wearing your socks.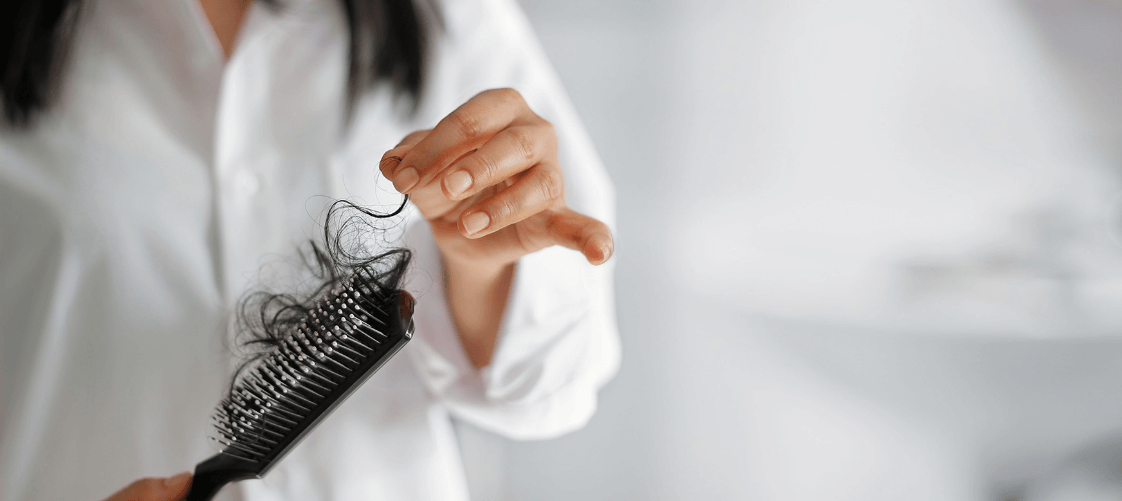 Most common hair concern during monsoon is dandruff, frizz, and dull, greasy hair.
Dandruff, Greasy and Flaky Scalp – To combat dandruff, flakiness, and greasiness, use shampoos containing 2% ketoconazole and zinc pyrithione. Wash and condition a usual.
Scalp Irritation – The scalp becomes itchy and flaky due to dandruff. Use scalp rinses to balance the pH level of the scalp. Chamomile tea, green tea, lavender tea, and diluted apple cider vinegar can be used as a rinse post shampoo. These soothe the scalp and add luster to hair.
Frizzy Hair –Humidity and dandruff cause frizzy ends. The hair appears dull and coarse. Using anti-frizz serums helps tame the mane. Make sure you condition hair after shampooing limiting the conditioner from mid-length to end. Try hot oil treatments as they deep condition the hair.
Stronger Immunity
Monsoon brings with it a series of viral infections. Thus, it is important to take measures that enhance immunity.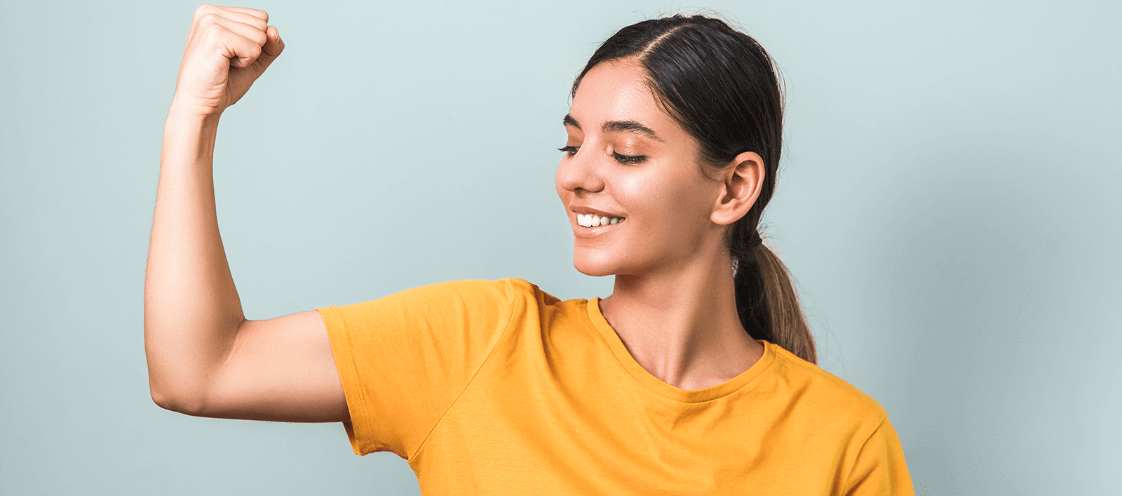 Consume hot fluids and stay clear from cold foods and beverages.
Steer clear from junk food, especially street side food.
Incorporate ginger, garlic, and turmeric in your diet to combat viruses. You can either consume them raw or in the form of tea.
Add health supplements to your diet. Vitamin C and Vitamin B complex enhance the immune system.
Inhale steam in order to drain your sinuses and nasal passage.
Stay hydrated to flush toxins from your body.
Eat healthy and exercise daily.
Rainy days are best when you're a kid, they are all you look forward to. However, as adults, they become a hassle. Follow the aforementioned tips and trick for a fuss-free, enjoyable monsoon.